The Project Erasmus+ "Gew" is going on……now is Italy's time!!!!!
Third Short-term exchange of groups of pupils in Orte, Italy 8,14/April 2019
From 8th to 14th April 2019 twenty-four  students and seven teachers from Greece, Spain and the Netherlands are coming to Orte for the Third Study Trip.
They will be welcomed   by the Italian students and teachers who have been working hard to make their stay comfortable and interesting, together with the  families who can't wait to have them as guests.
So everything is ready for our partners' visit: Italian students will act as guides for the discovery and sharing of the  historical, architectural, environmental and sporting aspects of the places that will be visited these days.
Successively all the students will have to come out with  some innovative tourist proposals, by suggesting brand new ideas on how to realize them.
Two very important objectives are going to be achieved by the students: the reinforcement of  their English, which is being used as the only vehicular language and, the development of their entrepreneurial competences,  connected with the realization of innovative and creative ideas.
Of course, all that in the framework of the cultural enrichment which is essential for a common reciprocal understanding, as the European motto recites, "united in diversity".
2nd day at school
       
2nd day at school – Working on the project activities
Trekking activities
3rd day at school – working on the project
Visit to Orte historical centre
Florence
5th day at school – working on the project
Teachers' collaboration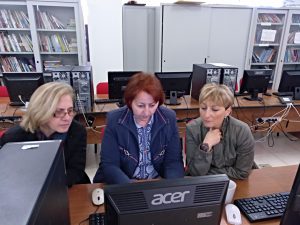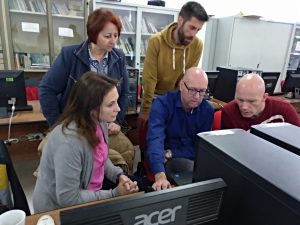 Marmore falls
Bomarzo
6th day at school – working on the project
Dinner with the hosting families
Presentation of the groups' work to the parents
Farewell party
Departure of the delegations